Badge Text
Euro / mo
Badge Text
Euro / mo
Badge Text
Euro / mo
Badge Text
Euro / mo
Recommended European Sitefinity 8.0 hosting with unlimited space and bandwidth
HostForLIFE.eu supports Sitefinity 8.0 hosting on our latest Windows Server and this service is available to all our new and existing customers. Sitefinity 8.0 offers a natural extension to all your SharePoint workflows and wrap a compelling presentation around your core business documents. Contextual task-oriented approach to organizing documentation on any topic.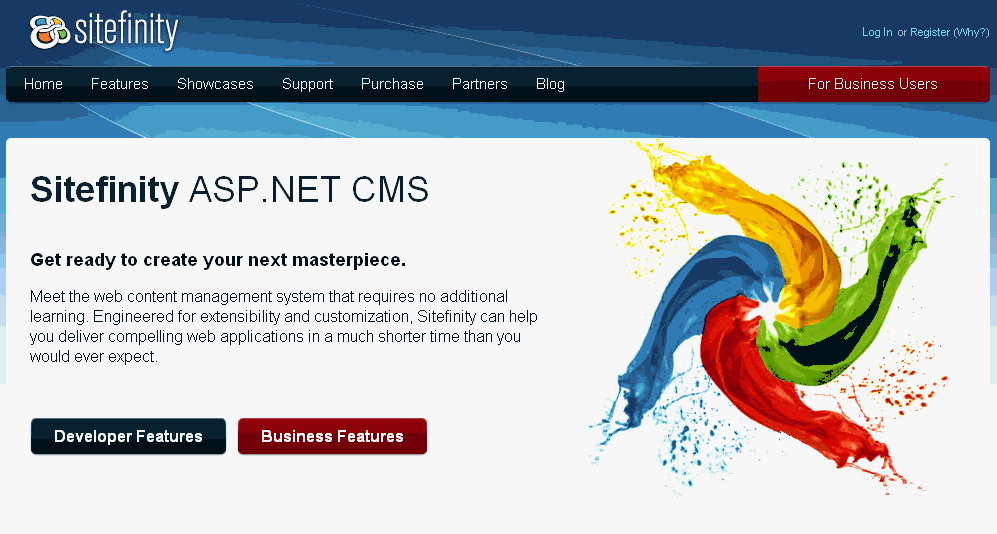 Our Special €3.00/month Deal European Sitefinity 8.0 Hosting

HostForLIFE.eu is Microsoft No #1 Recommended Windows and ASP.NET Hosting in European Continent. Our service is ranked the highest top #1 spot in several European countries, such as: Germany, Italy, Netherlands, France, Belgium, United Kingdom, Sweden, Finland, Switzerland and many top European countries. Click here for more information
What is European Sitefinity 8.0 Hosting?

Sitefinity 8.0 is a Web Content and Experience Management Platform that enables business to engage, convert and retain customers through multiple channels. Sitefinity 8.0 is the only truly mobile web content management on the market that supports all three mobile strategies out of the box – responsive design, mobile apps and mobile sites.
Because it's built on a modern code-base, Sitefinity is best equipped to meet the long term needs of today's expanding businesses, including tackling challenges like mobile, ecommerce, multisite management, content personalization, and so much more.
Why Choose HostForLIFE.eu for Sitefinity 8.0 Hosting?
Advantages of Using Sitefinity
Successful organizations such as NASA, Chevron, Expedia, PepsiCo, Panasonic, Roche and more, rely on Sitefinity CMS to optimize customer experiences across multiple digital channels. Top finisher for "Usability" in the Gleansight WCM Benchmarks Report, and Winner of the 2014 People's choice Stevie Award for Favorite Content Management Solution, Sitefinity CMS has broad industry recognition for its innovative digital marketing platform, superior usability, powerful developer capabilities and strong multisite and multilingual support.  Here are some of the reasons and advantages why many people use Sitefinity:
The biggest enhancement of the latest version Sitefinity is the improvement to the Personalization module. This is the next big thing in content management. Sitefinity's user interface is intuitive, flexible and easy-to-use. Web managers can easily segment your visitors into roles, groups or any field or data from the AMS and deliver specific, personalized content to them
eCommerce is a significant revenue driver for every association – and few associations are pleased with the way their AMS handles eCommerce. This module has had the benefit of the most feature enhancements since its first release and has come a very long way over the last 2 years. Commerce can be run independently in Sitefinity or integrated at varying levels with the organization's AMS to provide a better eCommerce experience for the user and integrated data for the organization.
This isn't quite a new feature (first appeared in version 5.4) and Vanguard has been implementing responsive web design for quite a while. But there have been enhancements in latest version to the module and to the mobile experience especially for eCommerce and Personalization that have taken this module to a whole new level.
Enhanced Google Analytics Integration
Sitefinity has offered Google Analytics integration since the release of version 5.0. However latest version of Sitefinity introduces a tighter integration using the Google and Sitefinity APIs to make page-level analytics data quickly available to subject matter experts and content owners.
(Visited 84 times, 1 visits today)