Badge Text
Euro / mo
Badge Text
Euro / mo
Badge Text
Euro / mo
Badge Text
Euro / mo
Recommended European SugarCRM 7.5.1.0 hosting with unlimited space and bandwidth
SugarCRM is one of the most popular Customer Relationship Management applications used on our servers. HostForLIFE's servers are optimized for PHP web applications such as SugarCRM. If it is the CRM of your choice, we guarantee that SugarCRM will run perfectly on our servers and that your website will be safer, faster and better supported than anywhere else!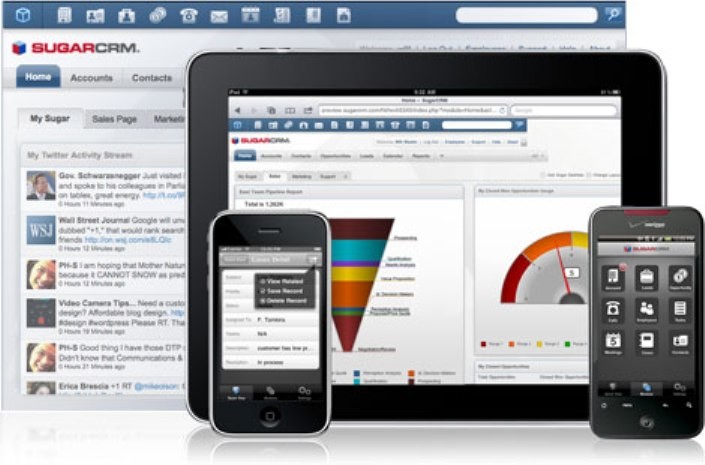 Our Special €3.00/month Deal European SugarCRM 7.5.1.0 Hosting

HostForLIFE.eu is Microsoft No #1 Recommended Windows and ASP.NET Hosting in European Continent. Our service is ranked the highest top #1 spot in several European countries, such as: Germany, Italy, Netherlands, France, Belgium, United Kingdom, Sweden, Finland, Switzerland and many top European countries. Click here for more information
What is European SugarCRM 7.5.1.0 Hosting?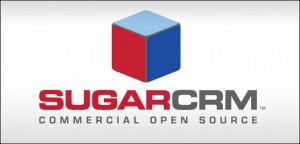 SugarCRM is a commercial, open source customer relationship management (CRM) tool designed for companies of any size. The award-winning SugarCRM helps organizations manage interactions with customers throughout all departments. SugarCRM is loaded with features designed to increase the success of marketing efforts and ultimately increase sales. Because every business has different needs and objectives, SugarCRM offers a number of flexible solutions.
SugarCRM is a fully-managed and supported Customer Relationship Management system, tailored specifically for sales organizations. Affordable, simple to use, and easy to manage, SugarCRM is a powerful tool for full sales force automation — proving visibility to track team progress, supporting individual sales reps, enabling real-time forecasting, and freeing IT from system support.
Why Choose HostForLIFE.eu for SugarCRM 7.5.1.0 Hosting?
[su_accordion][su_spoiler title="Reliablity"]HostForLIFE.eu guarantees the highest quality product, top security, and unshakeable reliability. We carefully chose high-quality servers, networking, and infrastructure equipment to ensure the utmost reliability.[/su_spoiler] [su_spoiler title="Award Winning Support"]We hired an army of the best technicians, managers & web hosting gurus. That means clear, professional support, fast. Our team are standing by to respond to your queries around the clock, big or small, and we'll be there for you – 24×7, 365 days a year.[/su_spoiler] [su_spoiler title="World Class Data Center"]HostForLIFE.eu currently operates data center located in Amsterdam (NL), London (UK), Seattle (US), Paris (FR) and Frankfurt (DE). All our data center offers complete redundancy in power, HVAC, fire suppression, network connectivity, and security.[/su_spoiler] [su_spoiler title="Excellent Uptime Rate"]We never ever happy to see your site goes down and we truly understand that it will hurt your onlines business. If your service is down, it will certainly become our pain and we will certainly look for the right pill to kill the pain ASAP.[/su_spoiler] [su_spoiler title="Best Technology"]We have included ASP.NET framework support on all our hosting plan. ASP.NET website is 100% compatible with IIS web server. You can mix your website with different languages regardless of ASP, ASP.NET, PHP or even CGI. All in one hosting plan.[/su_spoiler] [su_spoiler title="30 Days Money Back Guarantee"]Our top priority to deliver the ultimate customer experience, and we strongly believe that you'll love our service – so much so that if for any reason you're unhappy in your first 30 days as a customer, you're more than welcome to request your money back.[/su_spoiler][/su_accordion]
Advantages of Using SugarCRM
SugarCRM's architecture is unique among on-demand CRM products and that differentiation incurs both positive and negative implications for data center hosting organizations and their customers. The product does not use a traditional multi-tenant architecture but instead uses what the vendor calls a "multi-instance" architecture. Here are some of the reasons and advantages why many people use SugarCRM:
[su_list icon="icon: adjust"]
Designed with the individual in mind, Sugar offers the most innovative and intuitive user experience on the market – SugarUX™. With SugarUX's modern and immersive interface, every customer-facing employee can effectively engage with customers every time thanks to a consistent Sugar experience regardless of your access point or device. Embedded collaboration tools help break down departmental silos and increase engagement and service levels. And best of all, Sugar provides contextual intelligence from internal and external data sources—all within a single dashboard—to drive more actionable insights for every user.
Sugar offers the broadest range of deployment options for on-premise and cloud, and is the industry's most highly customizable CRM platform based on open technologies. Only Sugar gives users the level of flexibility needed to truly create differentiated, winning CRM strategies. Whether onsite, in the cloud, or On-Demand, Sugar offers the same level of functionality, customization and integration with 3rd party systems and tools. This means starting your CRM initiative knowing that Sugar scales with your business— no matter how large or customized.
Powerful workflow tools in Sugar allow you to automate and optimize even the most complex business practices – to heighten customer experiences, drive productivity and reduce operating costs.
Your CRM system should run like your business, not the other way around. Only Sugar offers fast, simple customization without limits. With Sugar, your CRM is as unique as you.
[/su_list]