Badge Text
Euro / mo
Badge Text
Euro / mo
Badge Text
Euro / mo
Badge Text
Euro / mo
Recommended European ZenCart 1.5.4 hosting with unlimited space and bandwidth
ZenCart is one of the most popular Custom Management System applications used on our servers. HostForLIFE's servers are optimized for PHP web applications such as ZenCart. If it is the CMS of your choice, we guarantee that ZenCart 1.5.4 will run perfectly on our servers and that your website will be safer, faster and better supported than anywhere else!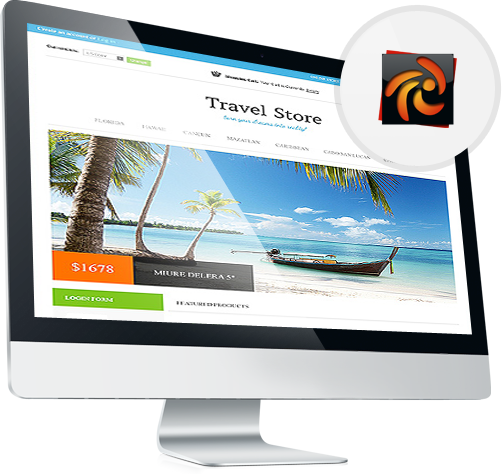 Our Special €3.00/month Deal European ZenCart 1.5.4 Hosting

HostForLIFE.eu is Microsoft No #1 Recommended Windows and ASP.NET Hosting in European Continent. Our service is ranked the highest top #1 spot in several European countries, such as: Germany, Italy, Netherlands, France, Belgium, United Kingdom, Sweden, Finland, Switzerland and many top European countries. Click here for more information
What is European ZenCart 1.5.4 Hosting?

ZenCart truly is the art of e-commerce; free, user-friendly, open source shopping cart software. The ecommerce web site design program is being developed by a group of like-minded shop owners, programmers, designers, and consultants that think ecommerce web design could be and should be done differently.
Some shopping cart solutions seem to be complicated programming exercises instead of responding to users' needs, ZenCart puts the merchants and shoppers requirements first. Similarly, other shopping cart software programs are nearly impossible to install and use without an IT degree, ZenCart can be installed and set-up by anyone with the most basic web site building and computer skills. There are hundreds of shopping cart programs available, but none come close to offering the level of options, features and support available with ZenCart. Even the commercial programs have a hard time competing.
Why Choose HostForLIFE.eu for ZenCart 1.5.4 Hosting?
Advantages of Using ZenCart
When many users have already tried Umbraco applications. Why are so many hosting companies choose Umbraco as their application? This application can run on various platforms ASP.NET web hosting, Linux, PHP, Java, Perl, and some programming language for it in the script code. Here are some of the reasons and advantages why many people use ZenCart:
Zen Cart® is Free Open Source software. It is licensed under GPL2, meaning you are free to modify the source code in whatever ways your application requires.
Easily Integrate with your Payment Gateway
With many popular payment gateways built-in, you can start accepting payment immediately. And if you need to integrate a custom module, there are hundreds of community-contributed payment modules to select from, or from which to build your own.
Works with any* hosting company
You may install the software on any hosting service you prefer &emdash; Zen Cart® will run on servers with relatively simple requirements of PHP, Apache, MySQL.
Your website will be at whatever domain you choose. You will create and configure your domain with your hosting company.
Zen Cart® is ready to run immediately. You can start accepting payments immediately. Just create your products and go!
(Visited 45 times, 1 visits today)